Blaby Town Centre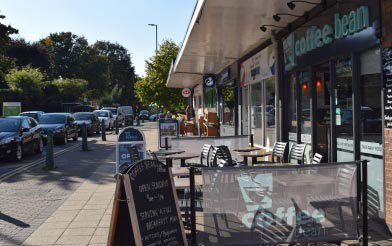 Blaby Town Centre has so much to offer visitors, a thriving hub of local independent retailers as well as local and national retail chains. There is also an excellent supply of business and financial services including banks and a Post Office.
There are regular town centre events including family fun themed days and Christmas Lights celebrations.
Free public Wi-Fi for shoppers and visitors to Blaby Town Centre. The one-time registration can be accessed by selecting Blaby Free Wi-Fi and logging in via Facebook or the registration form. Once logged, the mobile device will connect automatically to the free Wi-Fi in the future.
Did you find what you were looking for on this page?