Jenno's Coffee House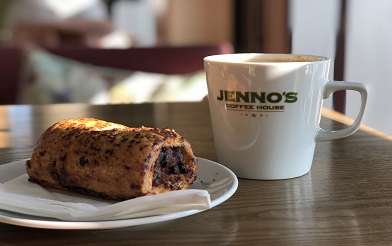 Jenno's is an independent and family run coffee house serving up premium drinks and tantalising light bites and cakes. The coffee is ethically sourced from the finest coffee growers of South America and Asia. The blend is a full bodied espresso with a naturally sweet caramel flavour, which is creamy smooth with milk complimented by dark chocolate flavours.
If coffee is not your thing, there's still plenty to choose from including smoothies, iced frappes, and frozen yoghurt shakes.
There are two locations to choose from - in the heart of Blaby Centre and at Everards Meadows.
Find out more on the Jennos Coffee House website.
Did you find what you were looking for on this page?