Okapi Kitchen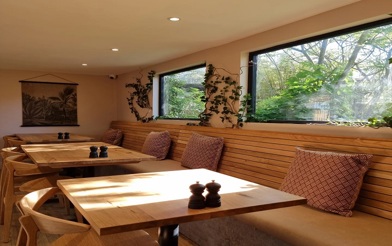 Located at Blaby Golf Centre, Okapi Kitchen offers a modern and stylish dining experience with an emphasis on the best locally sourced produce.
The family-owned restaurant serves breakfast and lunch 7 days a week. The menu features a variety of dishes, from classic comfort food to modern twists on international flavours, all while catering to vegan and gluten-free dietary needs. In addition to breakfast, lunch, and dinner options, the restaurant also offers barista-crafted coffee and traditional afternoon tea.
Visit the Okapi Kitchen website.
Did you find what you were looking for on this page?