Stanton Lakes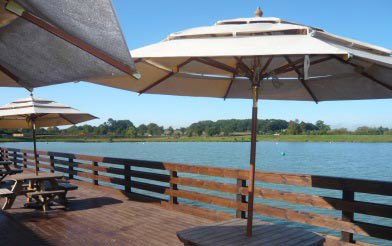 Stanton Lakes is a unique lakeside restaurant and bar which caters for the 'every' day as well as the extra special days.
A perfect place to get away from it all – the restaurant is the place to dine if you are looking for freshly prepared food in a relaxed and unique setting or maybe just to enjoy a few drinks and appreciate the view of the lake or the sunset from the decked terrace. The menus offer various gluten free options and the venue has good disabled access.
Celebrate all your special family occasions – we offer individual wedding packages – each one tailored to suit and Stanton Lakes in now licensed as a civil ceremony venue.
Touring Caravan Site @ Stanton Lakes – rural, peaceful and picturesque – an ideal place to stay a few days – some hard standing pitches available.
Did you find what you were looking for on this page?