The Cook in the Nook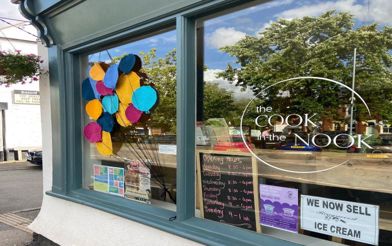 The Cook in the Nook is an independent coffee shop in Cosby serving up delicious breakfast, brunch and lunch dishes, plus lots of cake. The husband and wife team have both built up an impressive background in the catering world, before opening this boutique eatery. They are very passionate about using and supporting local suppliers, and try to be as ethical and eco-friendly as possible. They make and bake everything on site using the best local ingredients, which shines through on the plate.
Visit The Cook in the Nook website for more information or check out The Cook in the Nook Facebook page.
Did you find what you were looking for on this page?