Only Fools @ Fawlty Towers Comedy Dinner
Only Fools @ Fawlty Towers Comedy Dinner
10 December 2021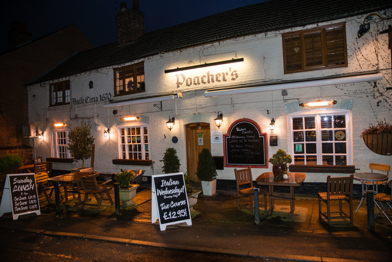 What's On?
You don't want to miss out on this amazingly funny and entertaining evening!
Join The Poacher's Brasserie for an interactive dining experience, enjoy our delicious food served as a 3-course meal, whilst the cast of actors entertain you! Classic British comedy!
£55 per person. They still have availability, so check your diary, call your friends and get ready to exercise those chuckle muscles you didn't know you had!
Booking is essential with a £10 deposit per person. Phone: 01455888227 or email: aga@poachersbrasserie.co.uk
When is it?
This event will take place on three separate dates as follows:
Friday 29th October from 7.30pm
Friday 10th December from 7.30pm
Thursday 16th December from 7.30pm
Where is it?
This event will take place at the Poacher's Brasserie restaurant.
Address: The Poacher's Brasserie, 22 Church Street, Thurlaston, Leicester, LE9 7TA.
Did you find what you were looking for on this page?