Fosse Meadows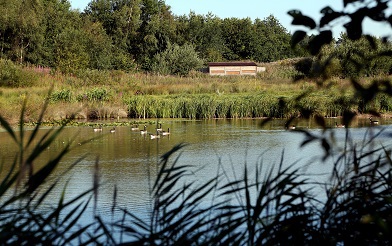 Fosse Meadows has extensive paths through flower meadows, woodlands and arboretum with a fire pit. It is a good area for bird spotting, with a wildlife lake and bird hides and a riverside walk that leads on to a wildlife pond.
There is a permissive bridleway around the site marked by white topped posts. Fosse Meadows also has a permanent orienteering course. There is a children's play area with extensive play equipment which leads on to the play trail along the arboretum path.
A car park, picnic area, dog bins and two wheelchair friendly gates and an accessible toilet are available on site. There is a good network of public footpaths which cross Fosse Meadows and leading on to Clay Brooke Magna (Pub The Pig In Muck) Sharnford (pubs The Countryman and The Blue Bell) and Frolesworth.
Mason's Il Cappo Del Caffe Coffee Van is also based in the car park open every day (weather permitting) serving a selection of drinks and snacks.
Did you find what you were looking for on this page?