Blaby District Tourism Map and Guide
Welcome to the Blaby District Map and Guide!
Download the Map and Guide
What is the Map and Guide?
The map will highlight some top picks for shopping, dining, leisure and unforgettable experiences. You'll find key locations marked on the map with a number including attractions, our picks for food and drink, parks and open spaces, golf clubs, leisure centres and more. Our famous Fosse Fox Tourism Trail is shown with each fox's unique logo marked on the map, and dotted lines show the 12 heritage walking trails across the district. 
We hope that you enjoy using our Map and Guide and that it encourages more people to visit Blaby district and raises the awareness of what a wonderful tourism offering the district has. 
The Map and Guide has been created using funding from HM Government and the EU Regional Development Fund.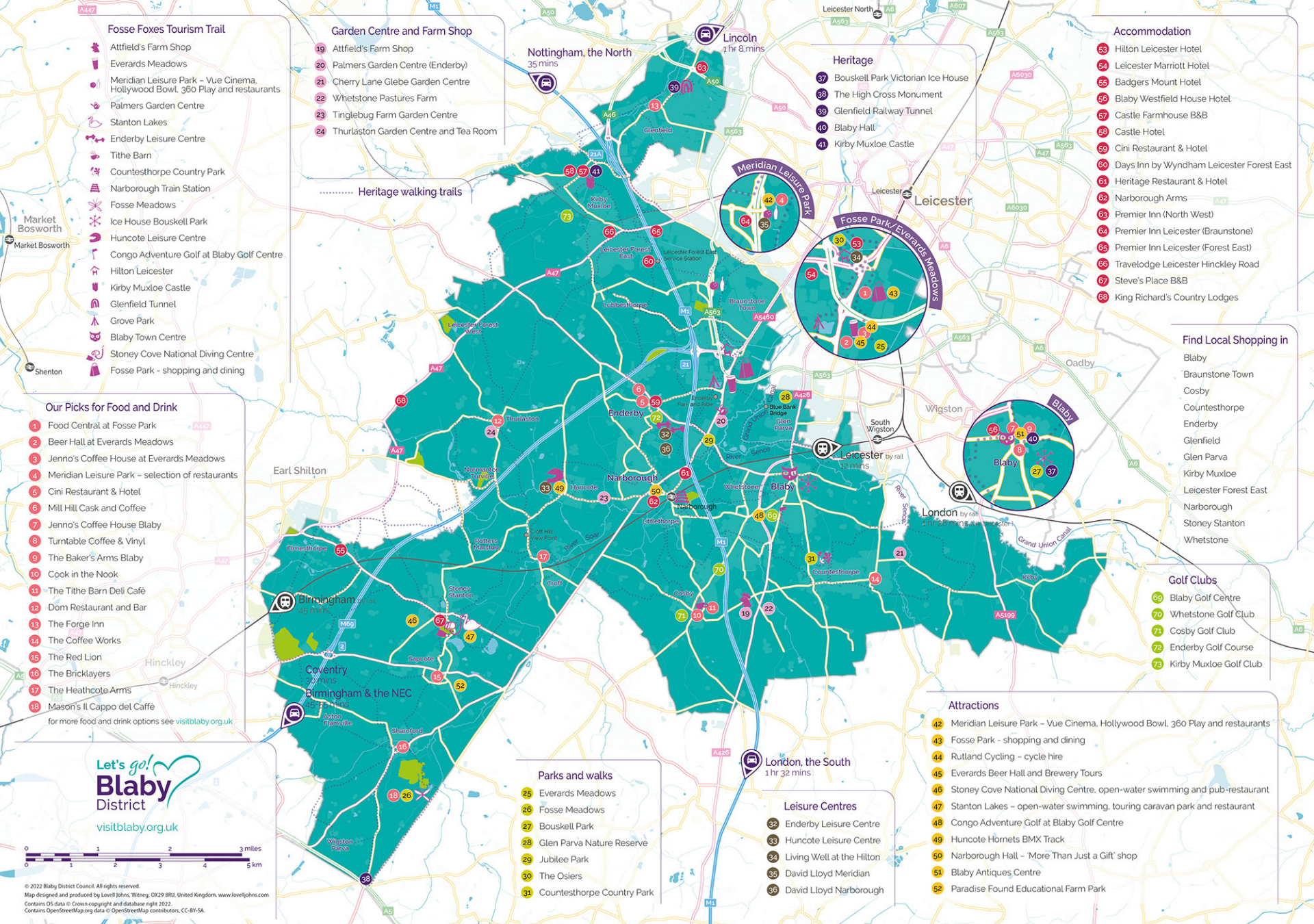 Last updated 4 August 2022
Did you find what you were looking for on this page?
In this section
Blaby District Tourism Map and Guide