Open Water Swim at Stanton Lakes
Open Water Swim at Stanton Lakes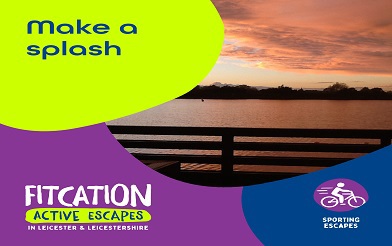 Open water swimming has surged in popularity so don't miss out on your chance to experience what everyone is talking about.
An exhilarating outdoor swim can not only be fun and a great way to connect to the natural world, but can have health benefits too including boosting the immune system and reducing stress.
Enjoy an open water swimming experience at Stanton Lakes which has excellent water quality as well as beautiful surroundings. The lake is ideal for those working towards a Triathlon, improving their times or preparing for a big swim challenge in the future.
Novice open water swimmers are welcome to take part in a class with full details posted on social media. A safety boat for assistance and onsite coach are available to support swimmers.
If you're looking to extend your visit grab a bite to eat at The Lakeside Bar & Bistro, or you can stay on site at the adult only, dog friendly touring caravan and camping site with great views of the lake and countryside.
Did you find what you were looking for on this page?