Open Water Swim at Stoney Cove
Open Water Swim at Stoney Cove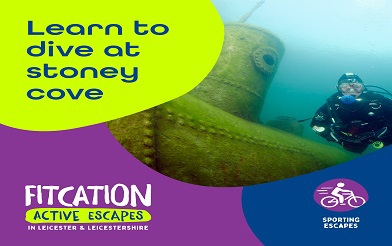 Multi-award-winning Stoney Cove is the UK's National Dive Centre. Where better to try your open water swimming experience than in its lake, famed for the quality of its spring fed water. With an area of 13 acres, Stoney Cove offers a 1000 metre perimeter course in Leicestershire's cleanest water.
Night swimming is available to those who have mastered the sport with light sources attached to tow floats.
Swimmers at Stoney Cove are fully supported with a rescue boat on standby and qualified first aiders
On shore facilities include hard-surfaced car parks, showers, changing rooms and Nemos bar and restaurant.
Did you find what you were looking for on this page?