Stanton Lakes Touring Site
Stanton Lakes Touring Site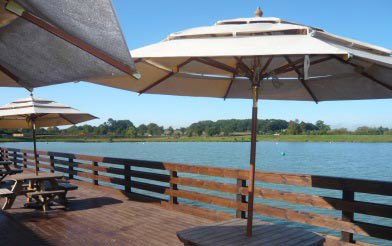 The Touring Site at Stanton Lakes is an adult only, dog-friendly site on the edge of Stoney Stanton. Touring caravans, motorhomes and tents are all welcome.
The site provides a holiday base like no other, with panoramic views of the lake, wonderful wildlife and amazing sunsets. Nestled above the banks of the lake, with stunning views and yet only a few miles from the popular Fosse Park, the touring site offers that feeling of peace and tranquillity that everyone needs, once in a while.
The Lakeside Bar and Bistro is on your doorstep, offering hot / cold drinks, tasty tapas and traditional Sunday lunches; you'll really feel like you're on holiday!
Bookings and availability can be checked online, where you can choose which pitch you'd like and tailor your stay.
Visit the Stanton Lakes website to find out more.
Did you find what you were looking for on this page?