Visit Leicester's Fitcation
Visit Leicester's Fitcation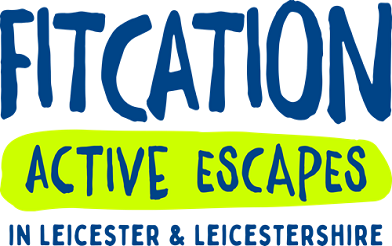 The Fitcation offer is all about inspiring gentle adventures and active escapes. Take part in thrill-seeking challenges, learn a new sport or just have active family fun in a beautiful county with over 70 miles of waterways and a 200 square mile National Forest and a city with the latest in leisure and active entertainment facilities.
Adrenaline Escapes
For those looking for an adrenaline rush, you can try your hand at driving a hovercraft, flying a glider, skydiving, quad biking, abseiling or axe throwing.
Sporting Escapes
Try out a new sport that could lead to an active hobby. Learn to play golf, fish or scuba dive or have a go at archery, clay pigeon shooting, open water swimming, mountain biking or kayaking.
Family Escapes
If you are looking for a fun break with the family, you can enjoy crazy golf, roller disco, indoor climbing, trampolining, bowling, cycling or generally enjoy the great outdoors by following woodland trails or solving a walking Maze!
The greatest benefits to our physical and mental health comes from when we go from doing no physical activity at all to doing just a little bit! If you aim for recommended 150 minutes of physical activity a week, there are lots of great health benefits - all of which improve your quality of life.
Did you find what you were looking for on this page?