Narborough Hall
So, you've got time on your hands and you fancy a little jaunt but where to go when half your party devours history and the other prefers to indulge in a spot of shopping? The answer is Narborough Hall, which as part 16th century manor house, part unique shopping experience, offers the best of both worlds.
Just six miles from Leicester, this grand Elizabethan mansion was built for landowner James Meade around 1596. The pink granite building passed through generations of the family until the outbreak of the American War of Independence and an ensuing financial crisis.

Waiting in the wings was Thomas Pares II, whose previous home sat on Leicester's Grey Friars Abbey site. Within its grounds the elegant Pares Bank was erected, now famously atop the gravesite of King Richard III. After a makeover that made it the grandest mansion around, he worked his magic next on Narborough Hall, not only giving it its name, but adding a brick-built entrance, mock Tudor belvedere and striking stained-glass windows that can still be seen today.

As tenants came and went, the hall's outbuildings and grounds were the setting for a makeover of a different kind when businessman and golfer William Taylor designed a dimpled golf ball that would achieve maximum flight.

Falling into disrepair, the hall looked destined for demolition until it was saved by Paul and Wendy Broadley, whose ongoing makeover was part-funded by a gallery selling paintings and a handful of gifts.
Today, part of Narborough Hall is still home to the Broadleys, but five rooms on the ground floor have been transformed by daughter Sophie and her husband Simon into the aptly named More Than Just a Gift. This award-winning shop (www.morethanjustagift.co.uk) is crammed with unique gifts that will give any home or garden a fit-for-a-mansion makeover.
Find out more about Narborough Hall here
Buy gifts on the morethanjustagift website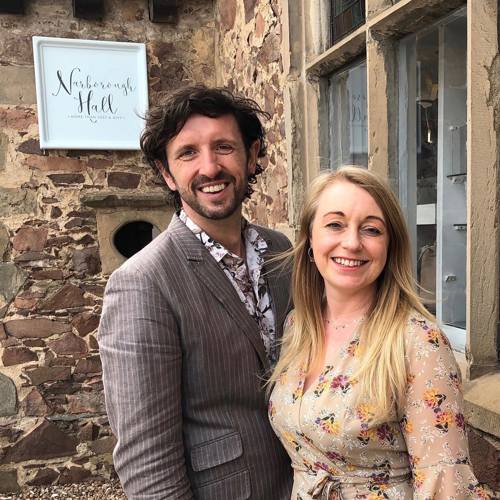 Did you find what you were looking for on this page?