Narborough Train Station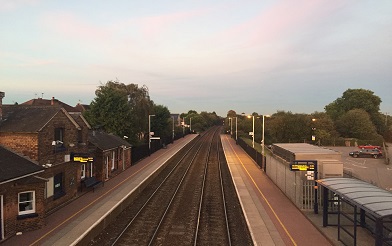 Narborough station opened its doors in 1864, with services travelling east into Leicester, and west towards Birmingham, approximately once per hour.  The Victorian station building, with its traditional signal box and iron footbridge, sits next to the River Soar on the main road between the Leicestershire villages of Narborough and Littlethorpe
It remains the only railway station in the South Leicestershire constituency.
The station fell foul of the Beeching cuts, closing in March 1968.  However, public outcry led to its reopening in January 1970.  Friends of Narborough Station (FONS) was set up in 2017 to ensure that passenger needs come first.
Did you find what you were looking for on this page?