Glenfield Tunnel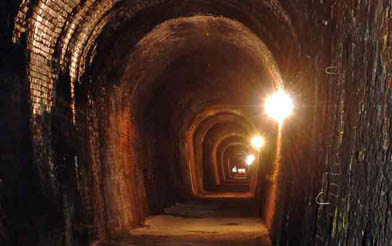 The Glenfield Tunnel - built in 1829 and the longest railway tunnel in the world when opened in 1832, was one of the world's first underground rail routes used by steam trains to carry coal from North West Leicestershire's pits to the city.
It shut in the 1960s when British Rail sold it to Leicester City Council for £5. The tunnel is now open to visit in selective months, 400 yards in can be explored.
Did you find what you were looking for on this page?