Countesthorpe Country Park
Countesthorpe Country Park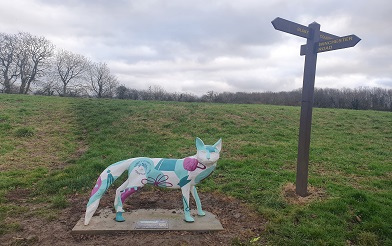 Countesthorpe Country Park was created at the same time as the neighbouring housing estate. 
From here you can take a walk into Blaby Town Centre and back again or simply take a shorter walk in the green space.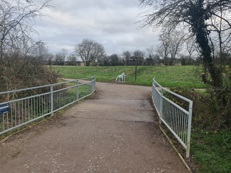 You'll find a fosse fox here too!
How many have you spotted now? Find out more about the Fosse Fox Trail on the Interactive Fosse Fox Map.
What's nearby:
The Coffee Works
A homely cafe in the heart of Countesthorpe, aiming to create a community hub, they offer locally sourced food and drinks, coffee, tea and cakes. As well as hosting a range of local events. Find out more on The Coffee Works website.
Cherry Lane Glebe Garden Centre
With a warm, friendly and family feel and a wide range if products it is a great place to enjoy a spot of shopping or a cup of tea. Find out more on the Cherry Lane website.
Bouskell Park and Restored Victorian Ice House in close by Blaby

Find out more here: Bouskell Park 
The Baker's Arms in Blaby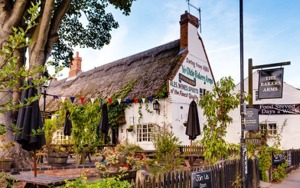 Find our more here: Baker's Arms Blaby
Did you find what you were looking for on this page?