Fosse Meadows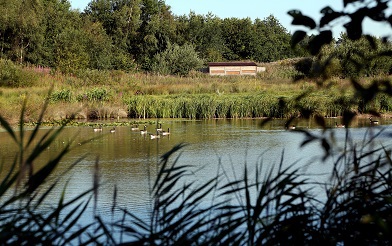 Fosse Meadows has extensive paths through flower meadows, woodlands and arboretum with a fire pit. It is a good area for bird spotting, with a wildlife lake and bird hides and a riverside walk that leads on to a wildlife pond.
There is a permissive bridleway around the site marked by white topped posts. Fosse Meadows also has a permanent orienteering course. There is a children's play area with extensive play equipment which leads on to the play trail along the arboretum path.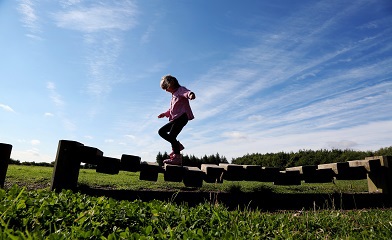 A car park, picnic area, dog bins and two wheelchair friendly gates and an accessible toilet are available on site. There is a good network of public footpaths which cross Fosse Meadows and leading on to Clay Brooke Magna (Pub The Pig In Muck) Sharnford (pubs The Bricklayers and The Sharnford Arms) and Frolesworth.
Find Fosse Meadows on Roman Road, LE10 3AB.
On site parking is available from 6am - 8pm in the Summer Months and 7am - 4pm during Daylight Saving Season.
Food and Drink
Mason's Il Cappo Del Caffe Coffee Van is based here serving a selection of hot and cold drinks and snacks.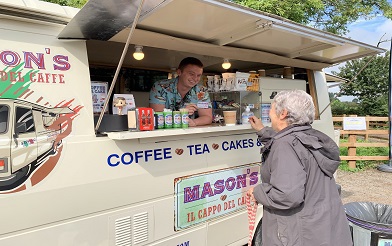 You'll find a Fosse Fox here too! 
How many have you spotted now? Find out more about the foxes on the Fosse Fox Interactive Map
Heritage Walking Trail Route 1 
From here you can walk route 1 of the series of heritage walking trails developed by local historians across Blaby District, this walk takes in Fosse Meadows, High Cross, Wigston Parva and Sharnford. This walk is perfect for lovers of history and countryside. Download the leaflet here.
Did you find what you were looking for on this page?