Kirby Muxloe Castle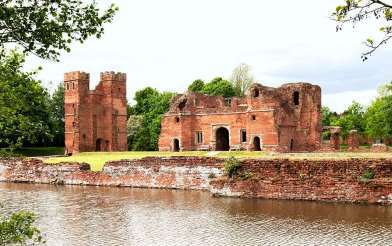 Situated in Kirby Muxloe village, this unfinished fortified mansion began its build in 1480. Despite not being completed over the centuries, the remains have been expertly conserved by English Heritage.
Guided tours are available for the interior of the castle through the English Heritage website, or you can take a walk around the superbly scenic grounds and moat for free. On warmer days, why not take a picnic to enjoy while you soak in the views.
For opening times and to book a tour, please visit The English Heritage website.
Read more about the history of Kirby Muxloe Castle in our heritage section.
Did you find what you were looking for on this page?