Kirby Muxloe Castle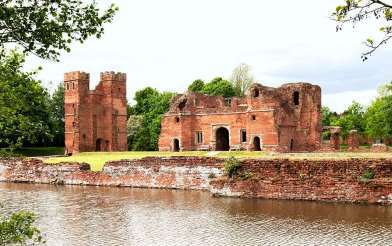 This picturesque fortified mansion was built for Lord Hastings, who was dramatically seized and executed by Richard III in 1483. Hastings' descendants still believe they have a direct line to the throne of England.
Explore the atmospheric moated remains, the fine gatehouse, and complete corner tower of this brick-built mansion, which have been extensively conserved by English Heritage. Make it part of an enjoyable family day out in Leicestershire with a picnic in the grounds or take a walk around the moat.
Did you find what you were looking for on this page?