Palmers Garden Centre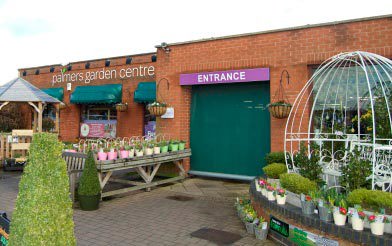 It began, all those years ago, on a small allotment on the edge of Leicester. George Palmer and his wife Julia grew fruit, vegetables and flower crops to sell to the local community. Five years later George and a friend bought a six acre field in Narborough, at auction. They planned to have half each, and tossed a coin to see who had which half, then planted a hedge down the middle to divide it up. George's three acres became first a flourishing nursery which then grew into Palmers Garden Centre.
Palmers is now in the hands of an incredibly proud fourth generation of the Palmer family; Caroline Palmer and brother Robert Palmer, Great Grandchildren of the founder.
Palmers is a place to take the family for a day out; a leisurely walk amongst the beautiful plant and flower displays followed by homemade, delicious goodies in the café.
Did you find what you were looking for on this page?