Paradise Found Educational Farm Park
Paradise Found Educational Farm Park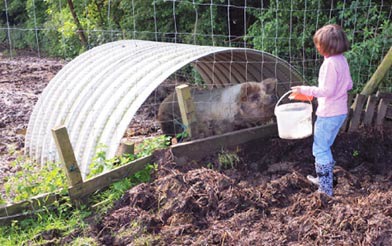 Paradise Found Educational Farm Park offer a complete visitor experience where adults and children can get to meet and interact with many different species of animal, bird and reptile.
They integrate the animal experience with hands on play time for children, with an onsite cafe inside the barn offering an array of refreshments to eat inside or alfresco making it a great day out for families.
The farm
Paradise Found Educational Farm Park have an array of wonderful farm animals with over 100 animals spanning over all different species.
At Paradise Found Educational Farm Park you can see ALL the following: Dexter Cows, Kunekune Pigs, Ducks, Chickens, Thoroughbred Horses, Ponies, Reindeer, Peacocks, Bantis, Frazzles, Marlins, Barn Owl, Rheas, Guinea Fowl, Turkey, South Down Baby Doll Sheep, Bora Goats, Sinne Goats, Angora Goat, Shetland Pony, Miniature Shetlands, Alpacas, Continental Rabbits, Giant Flops, Guinea Pig, Kakariki Birds, Massarelli Pig, Giant Tortoise, Giant Cockroaches and the worlds smallest breed of sheep, The Ouessant Sheep.
Visitors are encouraged to get involved with all the animals and feed is available to take around during your visit. The animals are all extremely friendly and used to people of all ages coming to say hello.
The Barn
The 'Barn' is the focal point at Paradise Found Educational Farm Park. Here there are all sorts of surprises and plenty to do!
In the 'Barn' you'll find a fantastic soft play area popular with younger visitors
The kitchen, where you can get all kinds of refreshments from soft drinks to hot coffees and teas, with plenty of snacks also available for hungry visitors! There are plenty of comfortable chairs and tables for everyone to take a break from the farm activities and enjoy their refreshments.
The Education Centre, where your will find insects and reptiles including a Bearded Dragon! This area is where school and college visitors are able to learn the many different aspects relating to the farm and caring for all the animals that live here.
The party rooms and super hero room make birthday parties a success for children of all ages.  Plus a special garden room for senior citizens to enjoy a relaxing afternoon tea.
Before you go you can also take a look at the gift shop and sweet shop for a souvenir of your visit to Paradise Found Educational Farm Park.
Did you find what you were looking for on this page?